Sund økonomi og kvalitet hænger sammen
Vi arbejder for en forenkling og effektivisering af kommunens drift, med mere vægt på vejledende støtte end kontrol.
Vi skal stille krav til private udbydere om bæredygtighed, integration og socialt ansvar.
Mindre vægt på årlige rapporteringer og mere på handling.
Decentralisering af borgerservice (eks. pasudstedelse på bi-bliotekerne).
Og ingen it-tvang.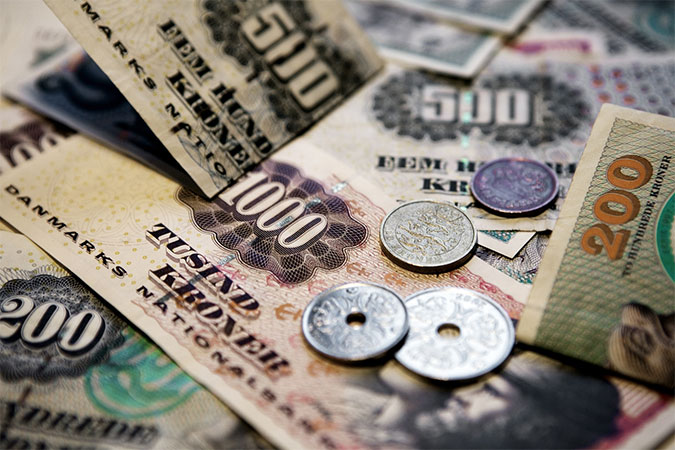 I de senere år har vi skåret voldsomt i ældrepleje, i skolernes og daginstitutionernes budgetter, i kultur, i bygningsvedligeholdelse… -ja, faktisk på alle serviceområder som berører borgerne. Og alligevel er kommunekassen netop i år faktisk "tom". De kommende år handler det derfor om at sikre at vi igen får et positivt råderum ved at opbygge en solid kassebeholdning, der kan være robust overfor de notoriske udfordringer, vi ved vi kommer til at møde frem mod 2022.
Men hvorfor er vores økonomi så trængt? En vigtig faktor er de gældende "udligningsordninger" der hvert år sender over 1 milliard Rudersdal-kroner til andre kommuner. Det svarer til næsten 25.000 kr/Ruderdalborger – hvert år. I Lokallisten kan vi sagtens få øje på at der er brug for en landsudligning, da indkomstforhold og sociale behov er markant forskellige i forskellige egne af landet. Vi har derimod sværere ved at se hvorfor vi skal betale til en "Hovedstadsudligning", hvor vores penge går til kommuner, der er langt mere økonomisk robuste og som har langt højere serviceniveau end vi har i Rudersdal. Giver det mening at vi skal betale udligning til Gladsaxe, Tårnby og København? Det gav måske mening for 30 år siden men i dag? Nej!
Men selvfølgelig er der også lokale beslutninger som kan forklare vores til tider trængte økonomi. Det kan således i høj grad diskuteres om det var klogt at vi lavede en (om end meget beskeden) skattenedsættelse i forrige valgperiode og for Lokallisten er det ikke en selvstændig målsætning at vi skal have landets laveste skatteprocent. For os drejer det sig om at kommunen skal have en sund økonomi, der gør det muligt at træffe fornuftige og langsigtede beslutninger og at eksperimentere med nye løsninger. Kræver det at vi hæver kommuneskatten, vil vi være parate til det også.
Vi vil arbejde for forenkling og effektivisering af kommunens drift, med øje for kvalitet, bæredygtighed og socialt ansvar. Vi byder nye teknologiske løsninger velkommen, men vil ikke lade standardisering og stordrift kvæle alle individuelle hensyn. Privatisering og udlicitering kan i visse situationer være en vej at gå, men vi deltager ikke i koret der hævder, at denne vej er løsningen på alle problemer. Sporene skræmmer – ikke mindst fra vores nærmeste nabokommuner. Derimod stiller vi krav til de eksterne leverandører, at de udviser socialt ansvar ved fx at forhindre social dumpning, ved at tilbyde praktikpladser, integrationsjobs og fleksjobs – og så forventer vi også at de betaler en rimelig, dansk skat. Når der laves kommunale udbud ser vi gerne at de bliver opdelt i mindre enheder, der gør det muligt for lokale virksomheder at byde med.